4 ways to start the school year strong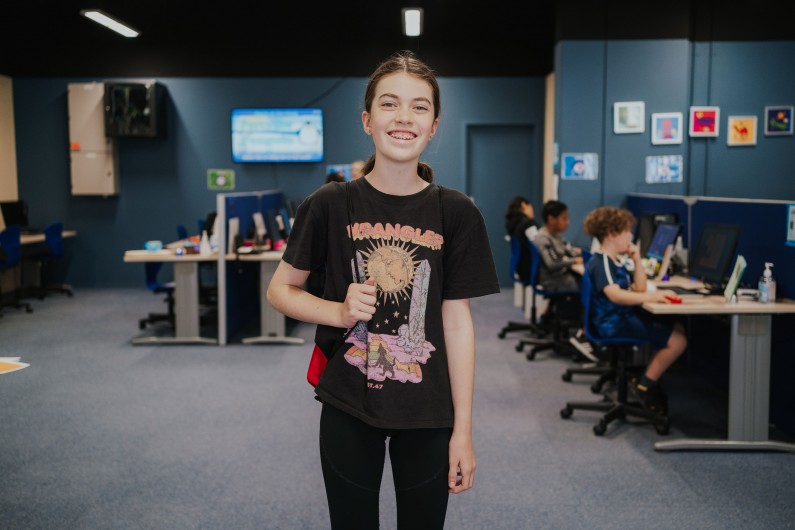 The new school year is upon us! Many of us share the sentiment that the new year brings new beginnings, and provides renewed opportunity for personal growth. Following a disruptive 2020, many of us are seeking stability and normalcy for the year ahead. Though we can't predict what 2021 will bring, we can set our children up for success, and help them start the school year strong. Read on to discover 4 ways to help your child succeed this year.
1. Set goals
Setting goals and the new year go hand-in-hand. At the start of the school year, children are filled with excitement and possibility for what is ahead. The rush of new stationery, nerves about making friends, and eagerness or reluctance to take on bigger challenges and new classes, combine to make the beginning of Term 1 a pivotal moment in the academic year. This is a great time to set goals with your child and talk through what is important to them.
When setting goals with your child, start by asking questions about their values, strengths, weaknesses, and areas for growth. Through this process, you will help your child learn the skill of reflection, which is an important ability to master and is useful for goal setting. The next step is to put pen to paper and write down clear and measurable goals with your child. It's helpful to write these beginning-of-year goals down and display them in a high-visibility area, where they will be regularly reminded. These goals will serve as a guideline for how your child spends their time, and what they will focus on during the year. For example, if their goal is to learn all of their timetables, they will be motivated to practise them during their spare time. Having the goal written down helps keep children focused and accountable.
2. Establish a sustainable routine
At the beginning of the year, it's natural to be ambitious about what we will achieve, and how much we will fit into our calendars. Routine is important for children. It helps them develop habits, is predictable, and allows them to make plans since they know what their commitments are. It can be easy to fall into the trap of over-commitment and book-ending the school and workday with responsibilities and extracurricular activities. When starting the new school year, establish a routine that works for the whole family, and will be sustainable throughout the year. Things will change during the year in unforeseen ways; however, setting a few non-negotiable routines can help young learners start the school year strong. Useful routines might include a regular wake up time, packing school bags/preparing school uniforms before bed, a dedicated study time every afternoon, or daily reading time. Routines like these help set the tone of prioritising study and good habits.
3. Choose extracurriculars
The beginning of the year is a great time plan ahead and start thinking about extracurricular activities and hobbies. Your child may instinctively know what they want to do this year, whether that's learning a musical instrument or playing a sport. On the other hand, they may be starting a new school, and have new options available to them. If they are new to music or sport, help bolster their confidence and encourage them to try something new. Taking on a new extracurricular activity, such as dance or art classes, might get them out of their comfort zone, and help them build resilience and self-confidence.
4. Identify weaknesses & strengths
Through goal-setting and planning ahead, you might be able to identify weaknesses, strengths, or areas where your child lacks confidence. Uncovering areas where your child needs extra support or a boost in confidence is the first step in helping them catch up and get on track with their learning. If your child is falling behind or struggling with maths or English, tuition at NumberWorks'nWords can help. Our personalised tuition is tailored to meet the learning needs of each child, in a fun environment that builds confidence. Our maths and English tuition also cater to accelerated learning and extension for students who are working at a faster pace than their peers.

At NumberWorks'nWords, we are committed to helping our students achieve their learning goals and build confidence, from the beginning of the year until the end. To learn more about maths and English tutoring with NumberWorks'nWords, get in touch with your local centre, or book a free assessment today.

Posted on 03/02/2021