Setting educational goals with your child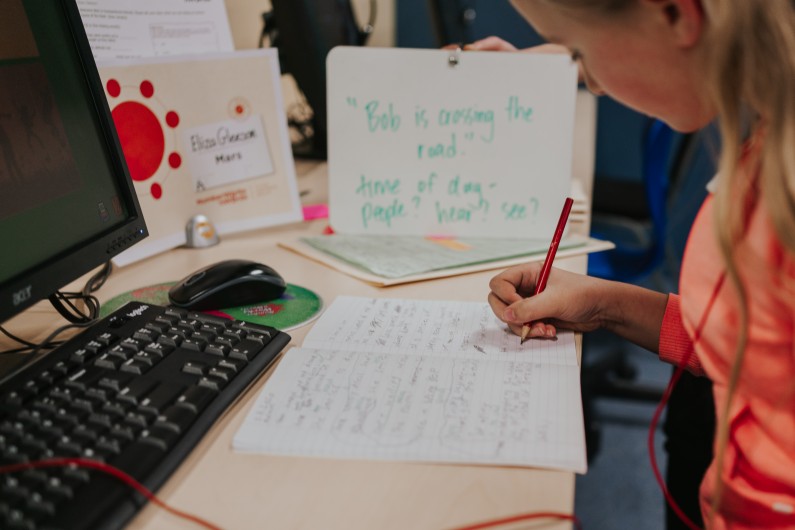 Educational goals are a great way to motivate your child and help them define aspirations for the future. Setting educational goals will also get your child's learning on track, measure their progress and provide a confidence boost as they take steps towards success. Here we explore some examples of educational goals and how you can get your child invested in this process.
1. What are educational goals?
Educational goals can be around specific learning outcomes, mind set, or developing focus. As well as assisting with their education, setting educational goals can help your child develop valuable life skills. For example, a goal such as 'Finish my homework 30 minutes earlier so I have more free time' can help your child to see the benefits of time management and focus. Or a goal that establishes a routine, such as 'study for 30 minutes each day' will help your child take charge of their learning and develop independence.
During the academic year milestones your child will encounter are ideal to set educational goals around. For example if an assessment is coming up, a goal could be to boost grades by 20 per cent through implementing a study routine, or focusing more on an area of learning they may need to strengthen. If you know that a key subject such as English is a weakness, consider giving your child a learning boost with some after school tuition (learn more about this here).
2. Get your child invested in the process
It's vital to have your child invested in the process of creating educational goals by defining their aspirations and what they would like to achieve. Goals that are sparked by their own curiosity and interests are far more likely to stick. Have your child look to the future to think about their interests and what kinds of careers they might like to acquire skills for. If your child has a desire to become a marine biologist for example, a goal to improve in science or maths will have a much more compelling focus if it is helping get them towards the career they are passionate about.
3. Creating focus
The process of defining educational goals creates a more focused approach by having clearly mapped out success criteria. The first step is to have an understanding of your child's weaknesses and strengths. Reflect on feedback you have had from your children's school and keep up an open conversation with your child by inquiring into their daily school life and achievements. Once you have established your child's needs you can develop goals that will help them achieve success. For example, if the goal is to improve reading comprehension, you could spend 20 minutes a day reading with them. Or if you know your child is struggling with times tables, make a goal for them to spend 10 minutes a day practising these; the ability to recall multiplication facts will improve confidence and help them as they move on to more complicated maths.

4. Measuring progress
When you have helped your child to clearly define what they want from their academic year, it's essential to check in regularly to see how they are progressing. If the goals aren't on track then you can work on strategies to help, or at times re-evaluate what they want to achieve. Changes happen throughout the year and it's important to be flexible and foster where your child's passions in learning develop. You can learn more about how reflection helps children in this blog here.
Summary about setting goals with your child.
Educational goals help your child develop valuable life skills, help your child to reach their milestones and create focus for the academic year ahead. Through encouraging your child to be invested in the process and measuring their progress, you can keep up their motivation and help them stay on track.

At NumberWorks'nWords, our expert tutors help young learners achieve their academic goals through the development of key skills and critical thinking, in a nurturing environment that celebrates success. Get in touch to learn more about our maths and English tutoring, or contact your local centre and book a free assessment!

Posted on 28/02/2023